Marketing Automation that delivers REAL results.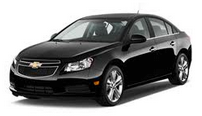 Using TailoredMail's extremely unique and powerful marketing-automation solution, Chevrolet and Toyota of America ran innovative, targeted "drip" campaigns that sold more than 1,000 new cars. With our unique dynamic-segmentation-engine, only TailoredMail could have delivered such results.
It starts with automated intelligence.
Using TailoredMail's unique "theme" tagging system, subscribers were automatically categorized into different interest-areas based on their click-activity, click-context, and click-frequency.
Our Lead Nurturing
TailoredMail offers one of the easiest to use, and yet most dynamically powerful lead-nurturing solutions on the market.
Website tracking; convert anonymous visitors to qualified leads

Form widgets to instantly put on your site for newsletter sign-up, webinar sign-up, white-paper downloads, and more.

Automated, sequential drip emails that can adapt to each type of potential buyer

Powerful analytics that allow you to measure success, and adapt as you go.
Newsletters and Microsites set the stage.
Over a three month period, TailoredMail's dynamic newsletter engine and Microsite/Landing-page technology tracked and categorized subscribers based on their potential interest in specific vehicles and dealer offerings, such as service, financing, and readiness to buy.
Triggered, automated follow-up - tailored to each user
Specifically, subscribers who clicked a combination of items over the previous month were then "triggered" to be sent a sequential pattern of follow-up emails - each designed to build upon the other. If subscribers became engaged, two key things occurred; the cadence of follow-up sales were sped-up, and alerts were sent to dealer salespeople for further follow-up.
Time-aware messaging
The program leveraged a very clever feature in TailoredMail - one that is designed to mimic the actual sales process; deadlines & deal-expiration. For example, cars are often marketed with "sales" that have an ending-date, but automation campaigns are usually "fluid", with no real sense for deadlines. This is how TailoredMail is different; we think through REAL marketing challenges, and empower our clients with meaningful features.
For Chevrolet and Toyota, automated emails were blended with date-sensitive messaging - resulting in an elegant, relevant and respectful sales process. Oh, and did we mention that more than 1,000 new cars were sold?