Email Marketing like you've never seen before.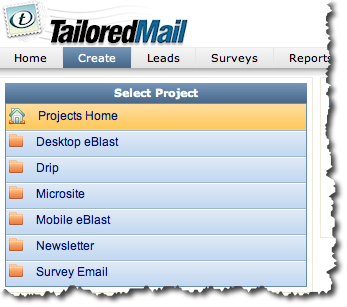 Seriously, we have spent 14 years quietly building one of the most innovative content-creation and email-marketing tools in the market.
Without any extra effort, your email marketing content is optimized for smartphones
. Build newsletters and landing-pages that deliver ONLY the content your subscribers are interested in. Tag all your content so that the system 'learns' and segments your database, to convert sales opportunities.
Automate the sending of campaigns/alerts to highly targeted subsets of your audience. Syndicate the content to your sales teams or reseller partners. Set triggers and automated "drip" follow-ups. Tightly integrate it all with your Social Media accounts - and in the end you have a solution which improves click-through rates by more than 70%.
Designed for the individual email marketer (or even a team of marketers) at every level of marketing experience and technical aptitude, TailoredMail has all of the tools required to deliver relevant email content to your audience and make your campaigns increasingly effective through time. Regardless of the size of your email database and creative library, getting up and running on TailoredMail takes just a few minutes - and is an efficient and painless process.


Simplicity, yet unparalleled flexibility
With TailoredMail you can create/design ANY kind of email (scheduled or automated), landing-page, microsite, preference-center pages, surveys, social-media posts, integration with your Facebook Fan Page - heck, even the website you're viewing right now is fully authored and hosted within TailoredMail. It's a one-of-a-kind content-management system that gives you a full-featured email marketing and publishing platform.


Unparalleled Analytics: Integrated with your own website
Not only do we offer invaluable tracking of users, their mobile devices, their social sharing, their interests - we also tell you what they did on your website. Now you can measure the effectiveness of your campaigns AFTER they click the email.


Keyword Tagging and Triggers
TailoredMail is one-of-a-kind in that it allows you to thematically 'tag' any and all of your links and pages, and have the system 'learn' what specific prospects are interested in. You can set "goals" and triggers, such as sending a salesperson an alert when clients visit your site, or specific pages. You can even trigger to have, for example, a person who clicks your pricing-page to be automatically sent a follow-up email a day or two later.


Comprehensive A/B and Layout testing
Elaborate options exist to help you perfect the success of your campaigns. For example, you can set up to 5 different subject lines - send them to a subset of your list - and have the system 'pick a winner' after an hour/day, and resume the broadcast with that subject line to the remainder in your list. We also offer built-in deliverability and layout testing so you can see what your emails will look like in 30+ different desktop, web and mobile email clients.