About Us
TailoredMail is headquartered in downtown Bellevue, Washington
Since 1997, we have been creating innovative email marketing software tailored to fit the needs of clients worldwide - ranging from Microsoft to Shell Chemicals to Precor Exercise Equipment. We have won several industry "Best Practices" awards for our innovative dynamic-content architecture.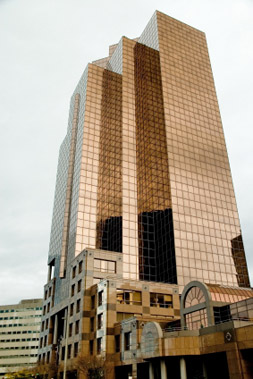 We specialize in email marketing solutions that drive results for sales and channel development. TailoredMail dramatically simplifies email content creation and management, and engages email audiences like never before by giving them the choice and control of information they receive - for a stronger, more-engaging two-way communications relationship through email campaigns.
Step inside a truly holistic approach to email marketing. One where trust is built and sales, marketing and resellers work together in harmony to increase revenue and drive customer loyalty. The TailoredMail system and services are customized to fit the needs of most of our clients. Sure, you can use it for the most simple of email marketing efforts, but TailoredMail gives you the feature set to grow and expand it's strategic value to your company.


Featuring:
Completely hosted - no IT involvement. Get started in less than a couple hours
Dynamically-Driven Content that automatically segments your database based on interests and actions
Full-scale Social Media Integration & tracking, including Facebook posting, Tweeting, and LinkedIn sharing of any content
Auto-optimization for Mobile devices, and XML-Sitemap submission of content to Search Engines
Lead Nurturing/Scoring, Triggered events, Drip Campaigns
Do-it-yourself Email Marketing for your resellers, sales teams and regional offices
Certified Email Delivery and World-Class white listing (Return Path Services provided)
Sophisticated and detailed Reporting and Tracking- second to none
Automated A/B testing, link-checking, spam-detection, and "Previews" in over 30 email/mobile clients
Integration with CRM, Content Management Systems and Analytics Tools